30+ Years of Delivering Success
Founded in 1985 as New Carlisle Tool & Stamping, we have grown to become a full-service metal solutions provider to businesses in retail and industrial sectors. President Drew Flora purchased the business in 2003 and soon after changed the name to NCT Technologies Group. Through a series of regional startups and acquisitions, NCT has grown from 1 location to 6 locations serving customers around the world.
Today, we offer a suite of in-house capabilities (operated by 90+ highly trained employees) that align to the demands of our customers. We have produced millions of products and have operated through booms, recessions, and (now) pandemics. In any economy, under any circumstance, we know what it takes to get the job done.
Our agility and focus on innovation are what makes us one of the leading metal manufacturers in the state of Ohio and have earned us the trust of many of the biggest and most respected names in industrial and retail businesses. We believe our success is attributed to the way we work—believing that our mission is to make our client's lives easier.
In fact, creating success has become our reputation.
We go beyond what's expected to help our clients achieve their goals. We're proud that our average client increases their production with us year after year and that our client retention is over 99%.
We build our values into everything we do
Shawn Landis
Quality & Acquisition Manager
Michele Wasson
Controller
Paul Miller
Project Manager and Sales Representative
Scott Keighley
Project Manager and Sales Representative
Erica Magill
Project Manager and Sales Representative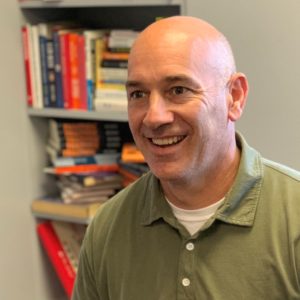 Drew Flora
Owner and President
Annie Globig
Industrial Business Unit Manager
Greg Muhlenkamp
Retail Business Unit Manager
We are more than one location. We have 90+ employees across six manufacturing facilities. This is the key to our agile operation—letting us put the right team in the right space with the right machines for your project.